Board Members
Carol Lane - President
At approximately 3:00 a.m. on September 16, 2004, the most dreaded phone call I ever received was made by my brother's wife of twenty-nine years, Renee Lane. She said Mike had been flying the helicopter for the Beaumont Police Department that night and his helicopter had crashed. Later we learned Mike had been killed instantly. Mike was an accomplished pilot. C.O.P.S. has helped me realize that there are others who have experienced the pain of losing a loved one in the line of duty. Now, I am ready to help other survivors.
Carol is the surviving sibling of Sergeant Mike Lane, Beaumont Police Department, EOW 9/16/2004. Carol can be reached at calane1888@att.net.
Michaela Burns - Vice President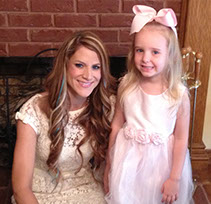 On April 29, 2008 my life and my daughter's were forever changed. I never dreamed that I would be widowed at the age of 28 with a 5 month old baby. But that is exactly what happened. My husband and best friend, DPS Trooper Scott Burns, was on a routine traffic stop when he was brutally shot and killed. Losing Scott was the absolute worst day of my life. We were married for less than two years and had our whole lives ahead of us. We were suppose to grow old together and, in an instant, it was all taken away by a cowardly and selfish act. I felt so lost and alone. I truly felt like no one understood what I was going through. With the encouragement of my DPS Victim Service Counselor, I summoned up the courage to attend the C.O.P.S. Spouses Retreat just four months after my husband was killed. It was the most amazing experience of my life. For the first time since Scott's death, I finally felt like I had a place in the world again. The support system was unbelievable and I felt like I had a new family with C.O.P.S.. This organization has changed my life in such a positive way. I hope that I can help others in their journey through heartache and grief the way that C.O.P.S. has helped me. I am truly honored to be a part of the Greater Houston C.O.P.S. Board.
Michaela is the surviving spouse of Trooper James Scott Burns, Texas Department of Public Safety, EOW 4/29/08. Michaela can be reached at michaelaburns79@yahoo.com.
Jena Klabunde - Secretary
On May 23, 1998, I woke up to be told by my mom that "daddy had been shot and he died". The night before while my mom and him were driving, he was shot and killed when he stopped to question a suspicious truckload of young guys and identified himself as a police officer. In that moment he was shot and killed and our lives were forever changed. Having been a part of Concerns of Police Survivors for 18 years, I am thrilled to be on the board of my Greater Houston chapter. I am excited to give back just a little of what C.O.P.S. has given to me. My sister and I attended COPS Kids Camp and Outward Bound. I also attend Adult Childrens Retreat, mentor at COPS Kids Camp, and participate in the Law Enforcement United Bike Ride. Outside of C.O.P.S., I am a Special Education teacher and Behavorial (ABA) Therapist for children with Autism. I look forward to serving on the Greater Houston C.O.P.S. Board and hope to be able to provide support to families who are grieving the loss of their beloved officer.
Jena is the surviving daughter of Sergeant Kent Kincaid, Houston Police Department, EOW 5/23/1998. Jena can be reached at jenaghcops@gmail.com.
Mitzi Norman - Treasurer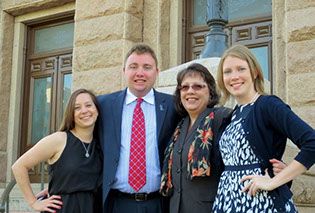 On Christmas Eve morning in 2012 Sgt. Jimmie DeVeril Norman was shot and killed after making a traffic stop shortly before 9:00 AM. This devastating loss of my best friend, my husband and the father of our 2 wonderful children left his family and friends struggling emotionally, but also wanting to honor his memory. My first contact with Concerns of Police Survivors (C.O.P.S.) was a couple of days after Jimmie's death. Luckily my brother is long time friends with a previous President of Greater Houston C.O.P.S. and introduced me to what this great organization was all about. C.O.P.S. members waited in line at my husband's viewing to introduce themselves to me, Daniel (son), Hillary (daughter in law), Dallas (daughter) and every family member in attendance. Truly remarkable! Our family has been blessed with the support of the Bellaire PD and C.O.P.S. After the trial, which C.O.P.S. members attended, I knew it was time to get more involved with this important organization. I want to give back and hope to make at least a small difference to the families we are here to support.
Mitzie is the surviving wife of Corporal Jimmie D. Norman, City of Bellaire Police Department, End of Watch 12/24/2012. Mitzie can be reached at mitzie.norman@yahoo.com.
Amanda Wass - Trustee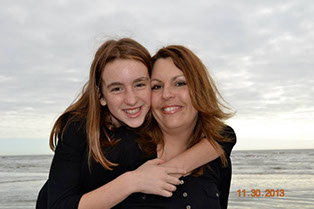 Being a widow at age 34 and left with a daughter to raise on my own is something I never imagined would happen to me, but it did. On April 23, 2006, my loving husband of eight years, Deputy Sheriff Donald Wass, was tragically killed in a motorcycle accident enroute to the department headquarters. A speeding driver entered his lane and struck his motorcycle head-on. Part of me died on that day too. C.O.P.S. was there for me and Jolie from that day forward. Meeting other survivors who understood what we were going through, gave us hope. I can't even begin to express my thanks for all C.O.P.S. has done for us. I look forward to helping other survivors with their healing.
Amanda is the surviving spouse of Deputy Donald Wass, Washington County Sheriff's Office, EOW 4/23/2006. Amanda can be reached at awass4218@yahoo.com.